History of the "Greatest Generation" Couple in whose memory the NonProfit has adopted its full name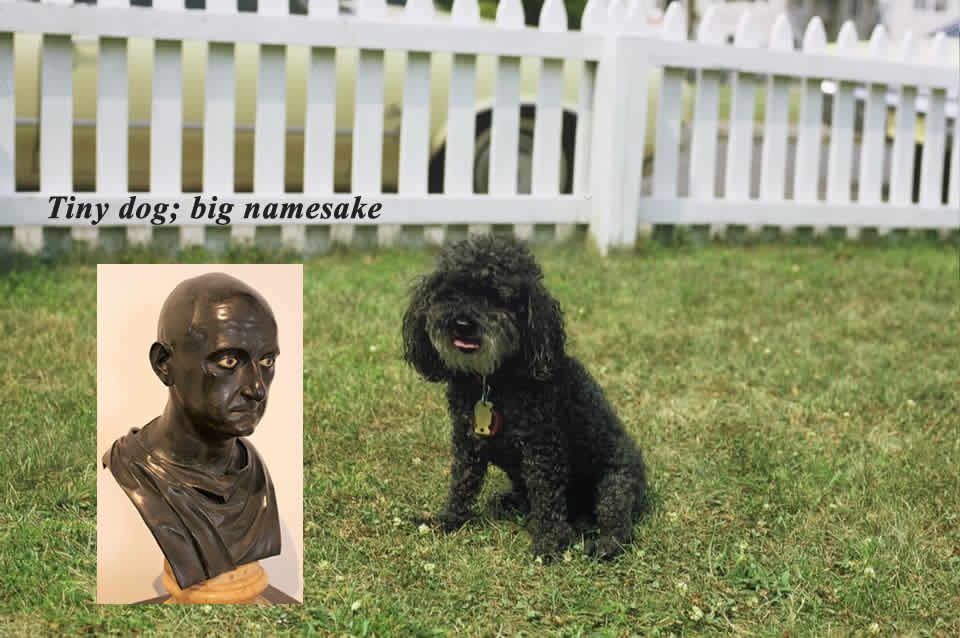 You might be wondering about the history behind the full name of the charity – who, exactly, were Esther, Joe and Scipio?  To begin with the last name, Scipio was an energetic lovable miniature poodle.  Joe and Esther bought the little puppy for their youngest child, to honor a promise that a family pet would be a reward for her bravery entering emergency surgery.  Joe a/k/a "Pops" had a quick wit with a touch of irony: the little slip of fluff was given the imposing full name Publius Cornelius Scipio a/k/a "Scipio Africanus," after a notable Roman general (born 236 B.C. died 183 B.C.) who defeated Hannibal in Africa.  The pooch's nickname was "Sipi" and he lived a long happy life as the family pet, spending summers in the family's small cottage in Ventnor Heights.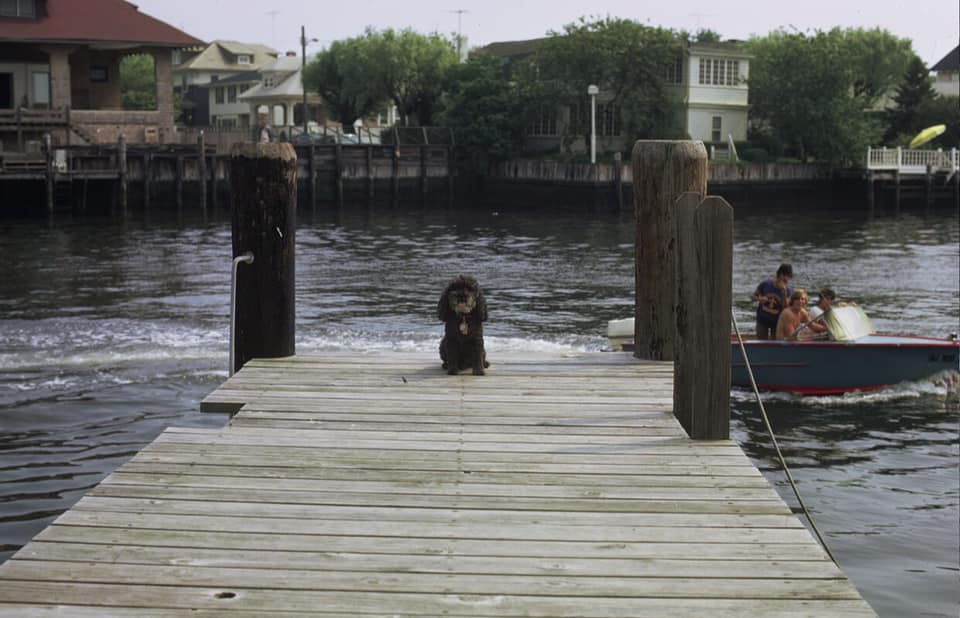 The donating family are dog lovers.  A small feature of the park will be a Rainbow Bridge spanning a planted gully celebrating the fact that "pets are like family."  It will lead park users to a corner set with natural boulders and designed via its plantings to be a Monarch Flyway.  


Esther and Joe DeLuca were the two "begetting" cornerstones of a growing family of 3 children, then 10 grandchildren, and now 5 great-grandchildren.  They were part of the Greatest Generation and their love story unfolded over the course of 57 years.  Theirs was a 7 year courtship featuring a lot of mailed love letters, and a 50 year marriage.  They are commemorated by including their names in that of the charity now making Ventnor Memory Park possible.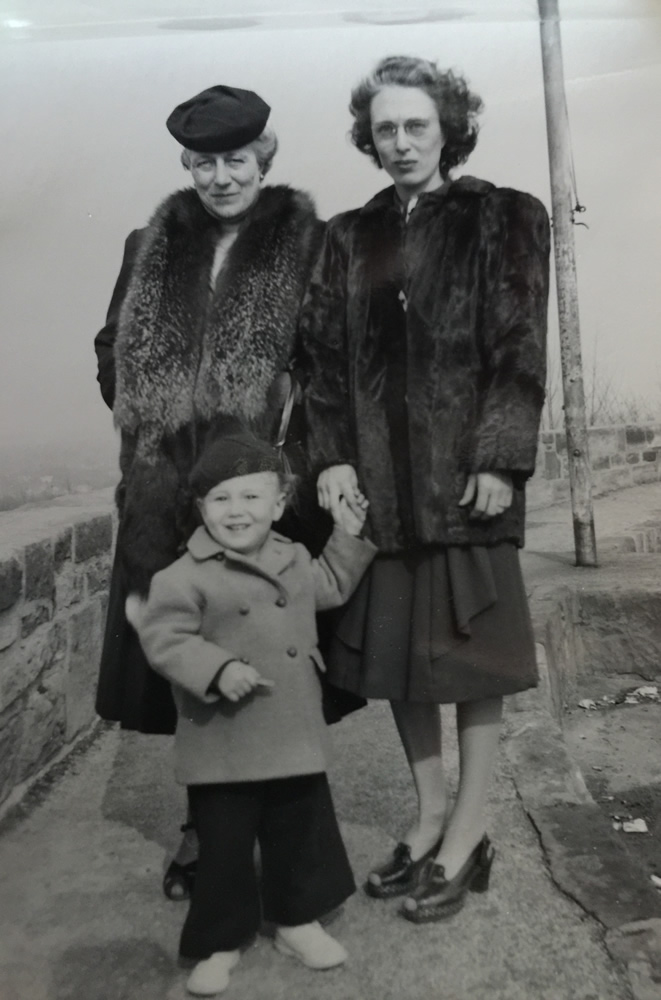 Esther (Uricchio) DeLuca (1915-1996) was a native of Hartford, CT.  She was the daughter of Frank Uricchio, an Italian immigrant from Salandra in Provincia Matera, Italy.  He was the first Italian-American pharmacist in the State of Connecticut.  Her mother Anna Nellie (Lentino) Uricchio was born in New York City, daughter of Italian immigrants.  She had a famous cousin named Jimmy Durante. Interesting aside: Jimmy Durante used to perform at Atlantic City's 500 Club in an earlier era and when he was in the area, the cousins had a chance to meet and "catch up" on news about their lives.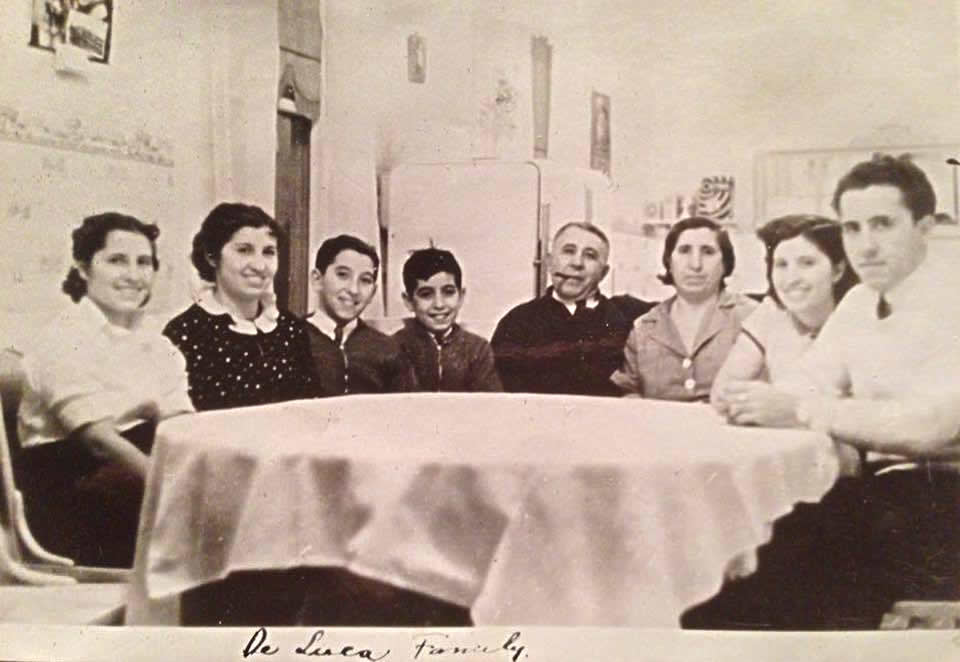 Joseph DeLuca (1913-1991) was born as "Giuseppe diLuca" in Salandra, Provincia Matera, Italy.   He was the second child and first son born to Francesco and Nicoletta (Marraudina) diLuca.  His father Francesco had been conscripted into the Italian Army to serve in World War I.  The political chaos and economic devastation of post-War Italy prompted Francesco to immigrate to America in 1920 in search of a better life for his family. He worked in a barber shop in southern NJ, sent money back to Italy to support his wife and three small children, and he saved until, in 1924, he could return to Italy to bring his wife and three young children to America.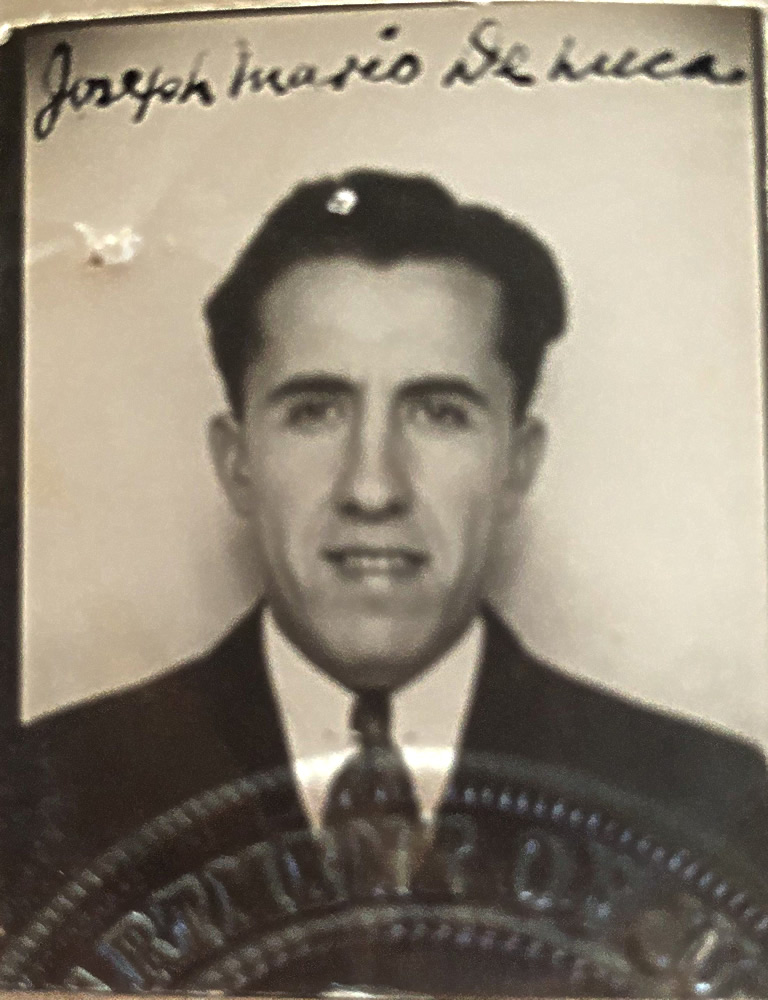 Joe was age 10 when he was processed through Ellis Island with older sister Marie and younger sister Elia.  The phonetic "DeLuca" replaced "diLuca" at Ellis Island. The family grew with three more children as Angela, Frankie and Tommy were welcomed arrivals on American soil.  Elia died in her teens in the 1930's of an infection that penicillin would have cured if it were available before the 1940's.  In her memory, her name was chosen for one of Joe & Esther's daughters, and also a granddaughter.   

Residing in Maple Shade, Joe's parents owned a small grocery store, using the family's vegetable garden to supply its freshest produce. Everyone in the family worked the store. In 1928, the family was naturalized as American citizens in the courthouse in Mt. Holly, NJ.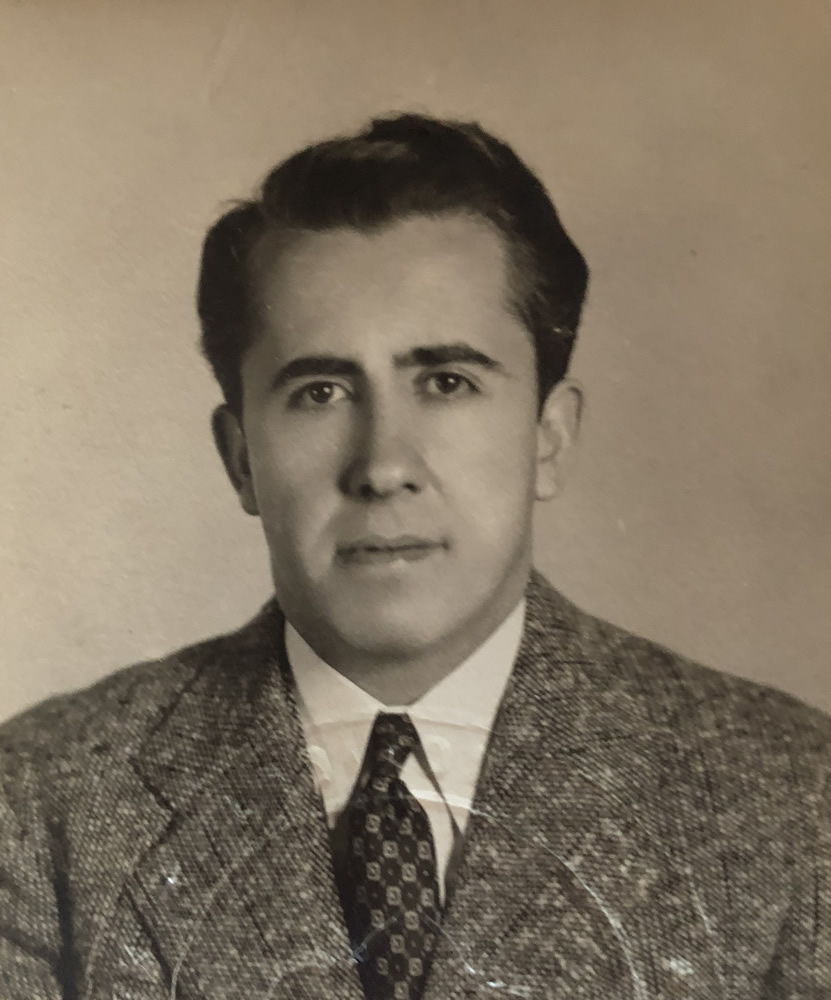 Joe was introduced to Esther by extended family with ties to Salandra, and it was love at first sight. Their lengthy courtship was conducted mostly by letters between Philadelphia, where Joe was an undergraduate at University of Pennsylvania, and Hartford, where Esther worked in her father's drug store.  Even in advanced old age, Esther still marveled at Joe's love letters quoting Dante's poems in tribute to Beatrice.   One artifact from that era: an excited telegram sent in May of 1937 by college senior Joe, informing Esther of his acceptance to Hahnemann Medical School.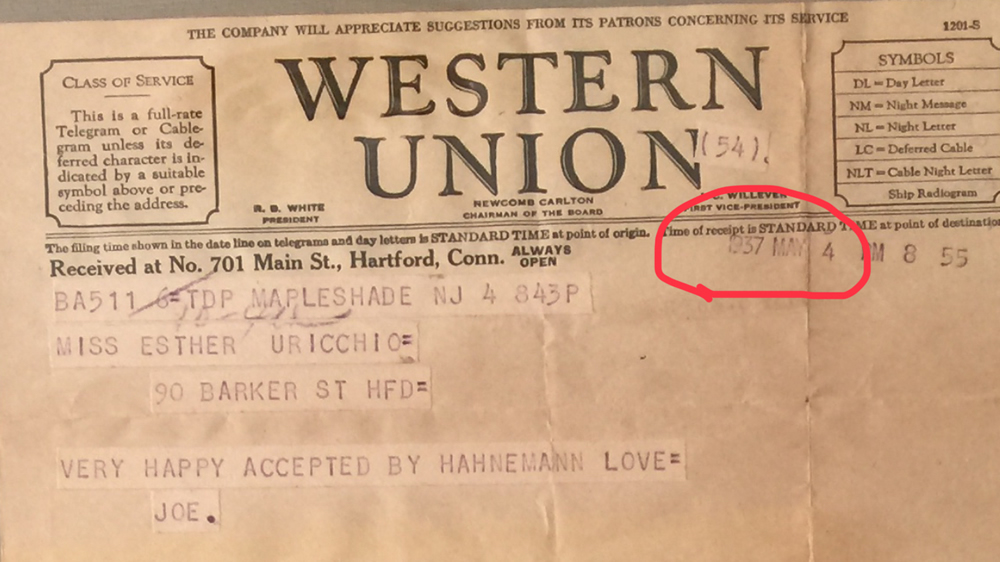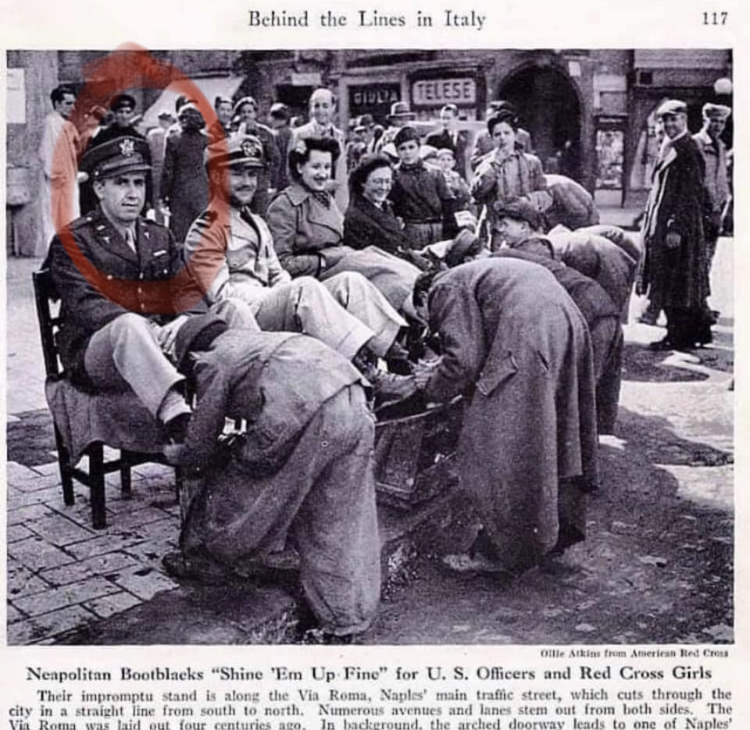 In spring of 1941, in very short order, Joe graduated with his M.D., and then married Esther. In anticipation that America might be drawn into the war in Europe, by September 16, 1940 the first "draft" found all men between ages 21 and 45 registered.  Like many doctors, nurses and other medical professionals, Joe was among the first conscripted. He completed his internship, obtained medical licensures in both New Jersey and Connecticut in July 1942, and was inducted into the U.S. Army the same month where he underwent Medical Field Service School at Camp Picket, VA for 6 weeks then shipped out as Battalion Surgeon in the 442 Engineer and Amphibious Regiment.  Over the course of active service extending from July 1, 1942 to June 8, 1946, he was assigned to duty as ship's doctor for Army troop transport ships as part of the war effort.  He later saw duty in North Africa and in the landing at Naples in 1943, tending to casualties in field hospitals behind battle lines as the Army advanced. 

Joe and Esther, in terms of self-sacrificing active duty service by one and loving support from the "home front" by the other, typified the best qualities of the "Greatest Generation."